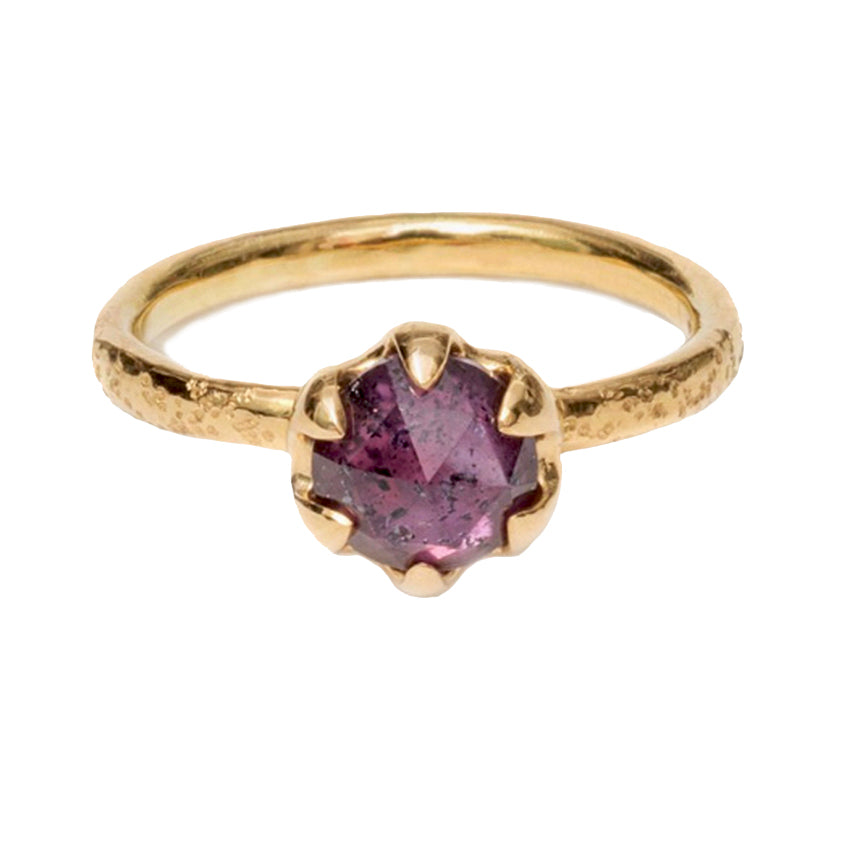 PEONY ROSE RING
$5,590.91 AUD
DESCRIPTION
This particular ring has sold.
If you would like something similar please send me an email me with your enquiry.
I can source another rose cut stone for you, but I doubt that I will be able to get another one in this particular colour.
The Peony Rose Ring features a one-of-a-kind Madagascan sapphire budding through a yellow gold setting. The deep purple-pink stone is full of character – threaded with speckles and flashes of light that together form the gem's unique fingerprint.

SIZE
2mm band 
Please select your size when ordering your ring as this item will be sized to order
Sizes are in UK ring size. If you don't see your size please message me

MATERIALS
18ct Gold
One of a kind Madagascan sapphire
Hand cut in Australia
6.6mm round rose cut carat weight 1.26ct

SURFACE FINISH
High Polish

PROCESSING TIME
2-3 weeks
One of a kind - only 1 available.
Size M in stock.